Marigold & cornflower facial steam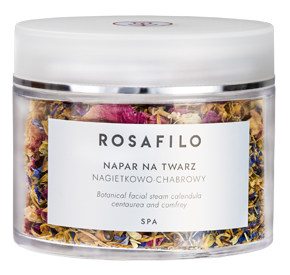 Pojemność: 400 ml
ORDER
ACTION
anti-inflammatory
cleansing
smoothing
improves skin tone
nutritional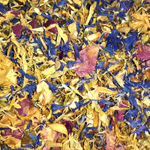 Marigold & cornflower facial steam is a healing blend of flowers and herbs developed to help thoroughly cleanse our face.
The steam bath of the face can be used for any type of complexion. The cornflower is recommended especially for dry and sensitive skin.
Hot steam loosens the skin, makes the face softer, reaches the deepest corners of our face, unlocks clogged pores, expands them, improves skin tone, smoothes the complexion and brings almost instantaneous effects.
ACTIVE INGREDIENTS
ALSO CHECK