How did it all start?
BRAND GENESIS
ROSA – The rose is a beautiful, subtle and mysterious plant. For centuries it has been the subject of humanity's religious, cultural and romantic experiences. Today it has become a component of unique products such as ours. Our fascination with high-class natural cosmetics began with
the rose petals that grow by the Baltic Sea.



FILO – represents a liking or inclination towards life, beauty and nature. It also embodies our love for rose petals and other natural treasures, as well as for creating 100% natural cosmetics of the highest quality.
 

So this is how the name 'Rosafilo' was born.
The Rosafilo brand of cosmetics are a combination of nature and beauty. Each product is handmade, and is therefore unique.
We invite you to the land of pleasure…

Halina Ryl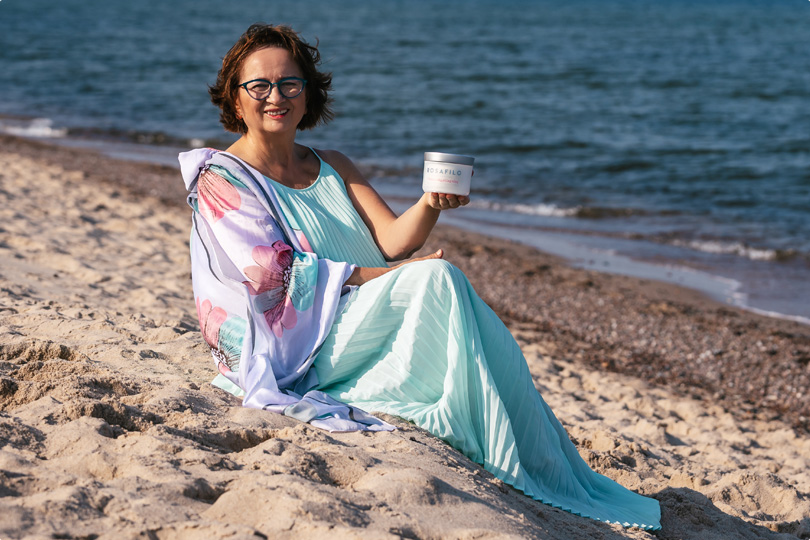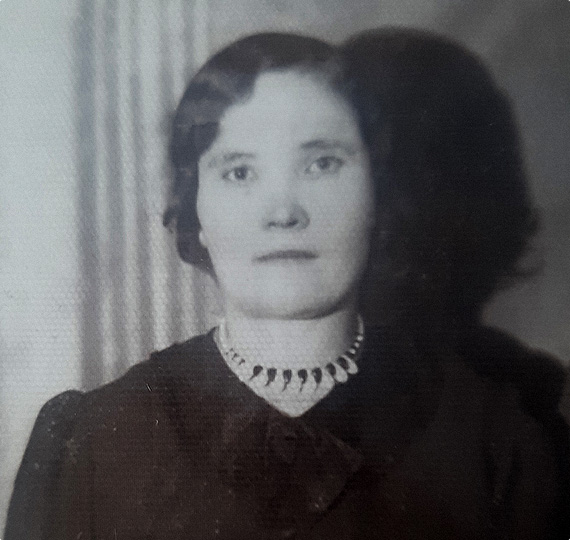 HISTORY
Once upon a time in 1417, King Władysław Jagiełło founded the villages of Rymacze and Jagodzin in Volhynia, donating lands to his knights as gratitude for their participation in the Battle of Grunwald in 1410.
 In this royal village of Rymacze in 1902 my grandmother Frania was born – a descendant of a
warrior from Grunwald. Due to the First World War, she had to grow up quickly and learn many things. Until the outbreak of the next war began, she helped people as a herbalist.
 Grandma Frania and my mother told me that there were days when the huge yard in front of the house was crowded with carts which were loaded with people in search of cures for their illnesses.

I remember my grandmother and I picking plants together in the meadows when I was a child. She always praised natural cosmetics and medicines as being "from God's pharmacy". She knew how to use them, and she treated our family with these herbs.
 To this day, I can still feel the bitter taste of the wormwood infusion, which I had to swallow to improve my appetite or for gastrointestinal problems. For colds, the infusion of dry raspberry stalks
seduced me with their colour, aroma and taste, and when washing my face, cornflower petals charmed me with their blue hues.



Today, as an adult, I try to give my memories a new life, for the benefit and pleasure of others – and hopefully together with the blessing of my grandmother Frania.

I have been professionally involved in architecture for almost half a century. But when I was collecting wild rose petals that covered the seaside areas near Koszalin, I would immediately be taken back to the times that I spent with my grandmother. For years, I have been making natural cosmetics as a hobby – for myself and for my family and friends, who were recipients of my gifts on various occasions. My friends and relatives were so impressed by my creations that they eventually persuaded me to start making the products on a professional basis.
So, with the help and encouragement of my whole family, I created a new brand. The name was Rosafilo – meaning a love for the rose – refers to the coastal fields of this flower. The subtitle "Nature & Beauty" and the accompanying slogan "Land of pleasure, fragrance and wellbeing" complete our philosophy.



Naturalness, relaxation, luxury and quality – is what our brand should be associated with.