Cinnamon and clove salt body scrub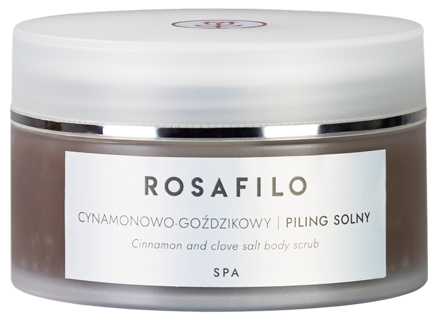 Pojemność: 250 ml
ORDER
ACTION
Warming up
Moisturising
Nutritional
Anti-cellulite
Our cinnamon and clove salt scrub with orange oil is a wonderful way to warm up the body and improve well-being on colder days.
Cinnamon and cloves have a warming, firming and astringent effect on our skin. Cinnamon has antibacterial properties, brightens the complexion, soothes discolouration and eliminates toxins from the skin. It also acts as a natural filter for UV rays.
After using the scrub the skin is smooth, moisturised and nourished with a wealth of ingredients and vitamins.
ACTIVE INGREDIENTS
ALSO CHECK